For the menu below, use line-by-line navigation to access expanded sub-menus. The Tab key navigates through main menu items only.
Eyre and Far North Local Health Network
Our Local Health Network
The Eyre and Far North LHN is responsible for the planning and delivery of hospital and health services over 337,626 square kilometres, taking in the Eyre Peninsula, western part of South Australia and north to Coober Pedy. We are one of the largest LHNs (by area) in Australia.
Governance
Our Governing Board sets the strategic priorities of the LHN, as well as being responsible for overall governance and oversight, including performance and budget management, safety and quality, compliance and risk management.
Annual General Meeting
The Eyre and Far North Local Health Network Governing Board invites you to join them at their Annual Public Meeting.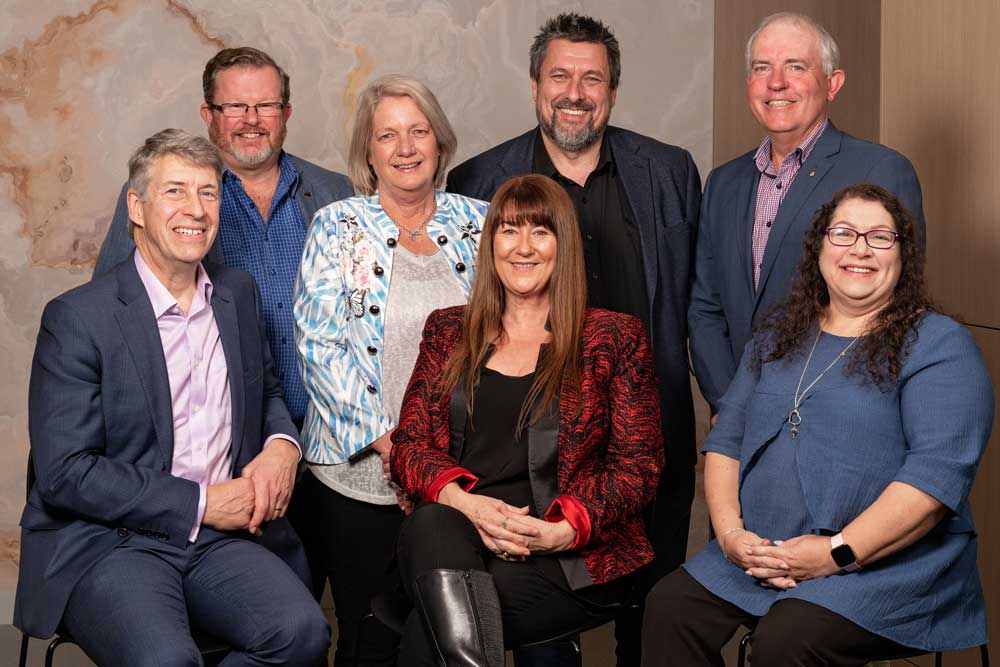 When: Thursday December 15 2022, 5.30pm – 6.45pm
Where: Ceduna Hospital Main Conference Room

Find out more about the Board's plans for Ceduna health services, including hospital, GP and aged care services.
Ask questions, join in the discussion, share your thoughts.
Come in person or join via Teams by using this link:
Join a Microsoft Teams Meeting by ID | Microsoft Team
Meeting ID: 495 934 372 98
Passcode: Jajb3d
Everyone welcome!

Reports
Contact information
Eyre and Far North Local Health Network
Address: Oxford Terrace, Port Lincoln 5606
Postal Address: PO Box 630, Port Lincoln 5606
Phone: (08) 7669 1200
Email: HEALTHCHSAPtLincolnSwitchboard@sa.gov.au
COVID-19 Vaccination Clinics
The Eyre and Far North Local Health Network (EFNLHN) has a COVID-19 vaccination clinic located in Port Lincoln at 12 Napoleon Street. Pop-up clinics are also being run in communities around the Local Health Network. More information is available from the EFNLHN COVID-19 Vaccination Clinics webpage.
To check your eligibility and make a booking, go to the COVID-19 vaccine eligibility checker
For assistance with bookings call 1300 334 222.
For general vaccine enquiries call the National Coronavirus Helpline on 1800 020 080.
For more information about COVID-19 vaccines and the rollout in South Australia visit sahealth.sa.gov.au/covidvaccinefaqs
Consumer and Community Engagement Strategy 2020 – 2023
The Eyre and Far North LHN (EFNLHN) Governing Board has approved the EFNLHN Consumer and Community Engagement Strategy 2020 – 2023 (PDF 578KB). The Strategy was developed after consultation with local communities, consumers and Health Advisory Councils.
EFNLHN values the positive contributions that consumers, carers and local communities make to improve local health services. Listening to consumers helps to make changes that benefit the local community and tailors services to their needs.

Disability Access and Inclusion Plan 2017 - 2022
Eyre and Far North LHN is dedicated to supporting people with disabilities and their carers, through promoting a disability-friendly approach to our services, increasing opportunities for engagement and contribution, improving physical access to buildings and facilities, and enhancing disability awareness and understanding among staff and volunteers. We want people with disability and their carers to be able to access and participate in all aspects of our society, including health services and programs to support quality of life and the capacity to achieve positive life outcomes. To this end, we are committed to implementing this Disability Access and Inclusion Plan 2017 – 2022.