For the menu below, use line-by-line navigation to access expanded sub-menus. The Tab key navigates through main menu items only.
Aboriginal health workers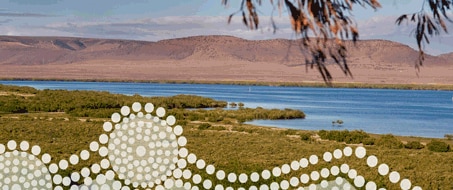 Aboriginal health workers are available in many hospitals across South Australia to ensure that services are accessible and meet your cultural needs.
Services provided by Aboriginal health workers include:
link you with health and other community-based services
support and comfort you while using hospital services
promote self-management
liaise between doctor and patient
refer to other health providers
provide informal education to health workers about Aboriginal culture
assist you with admission and discharge process from the hospital
assist you to arrange a follow-up service after discharge
advocate for you with government and non-government agencies.
Aboriginal health workers locations
Aboriginal health workers are available at the following locations:
Metropolitan
The Queen Elizabeth Hospital
Country