For the menu below, use line-by-line navigation to access expanded sub-menus. The Tab key navigates through main menu items only.
Research GEMS
The SA Health research governance and ethics management system, Research GEMS launched in December 2020, replacing the now decommissioned Online Forms system.
Research GEMS allows researchers to:
complete their Human Research Ethics Application (HREA) and Site Specific Assessment (SSA) forms for greater than low risk applications
monitor approval progress and
submit post approval monitoring to their local Research Office.
All SA Health sites now accept new, greater than low risk applications for ethics and site assessments through Research GEMS. Researchers who are planning to submit a new application are encouraged to contact their relevant Local Health Network research office for guidance and support, particularly for low or negligible risk applications.
Phase Two
Key Dates:
System Outage: Tuesday, 12 April 2022 (all day)
Go Live: Wednesday, 13 April 2022 (8.00 am ACST)
Phase two includes a number of system configuration changes and enhancements, ensuring closer adherence to processes used within South Australia.
Major Enhancements:
A new streamlined user interface for Research GEMS
Both HREA and SSA forms will now generate when a project is registered, ensuring applications can be completed simultaneously
Profile information of researchers will be pre-populated into the HREA and SSA forms
A new Clinical Trials Data Collection form will now be available to be completed by researchers annually for each project to assist with statewide collection of clinical trials activity
Reporting functionality to assist research office staff
Milestone Reminders will be configured to ensure the appropriate research office can receive and process these on time
Various reporting improvements and other features for research office staff
Phase Three (Final)
A final phase is currently being prepared to allow principle investigators to delegate to their researchers and staff members to submit applications and forms on their behalf.
Phase Three is anticipated to be released later in 2022.
User Guides
Please review the user guides for step-by-step instructions on how to navigate the Research GEMS system. Instructions will be continually updated and added to as required.
If you require further guidance or support, please contact your local research office.
We acknowledge The Hospital Research Foundation for their generous support with this project.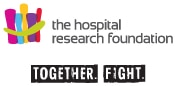 Further information
Please contact your local Research Office Office (PDF 216KB) or the Research GEMS team on gems@sa.gov.au