For the menu below, use line-by-line navigation to access expanded sub-menus. The Tab key navigates through main menu items only.
SA Pregnancy Record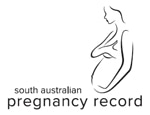 The South Australian Pregnancy Record (SAPR) is available free of charge to all public and private antenatal providers in South Australia.
SAPR, Version 15, January 2023 is now available and all providers are encouraged to place orders for the new version.
MR 31 - A5 Wallet - A5 Wallet Pregnancy Record SA
Soft wallet with booklet style insert
Catalogue number: 19046052
MR 31 - A4 Folder - A4 Folder Pregnancy Record SA - EMR Sites Only
Folder with loose leaf inserts for Sunrise / EMR sites (e.g. Flinders Medical Centre, Mount Gambier Hospital and Port Augusta Hospital)
Catalogue number: 19046051
Upon receipt of the latest SAPR, sites should destroy the 'expired' SAPRs in stock.
For information on how to use the SAPR please go to our Guidelines for use page.
Contact
To order the South Australian Pregnancy Record contact:
SA Health Distribution Centre
Telephone: (08) 8425 9204
Fax: (08) 8124 4655
E-mail: HealthPSCMSCOCustomerService@sa.gov.au
To discuss medical record issues contact:
Medical Record Advisory Unit
Department for Health and Wellbeing
PO Box 287 RUNDLE MALL, ADELAIDE SA 5000
Email: medicalrecords@sa.gov.au