For the menu below, use line-by-line navigation to access expanded sub-menus. The Tab key navigates through main menu items only.
National Antimicrobial Utilisation Surveillance Program (NAUSP)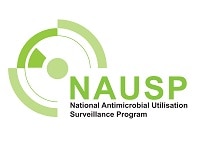 The National Antimicrobial Utilisation Surveillance Program (NAUSP) was established in 2004 to monitor the consumption of antimicrobials in Australian public and private hospitals.
Antimicrobial surveillance is a key component of antimicrobial stewardship (AMS) and supports strategies to help prevent antimicrobial resistance.
Reasons to join NAUSP
Surveillance of antimicrobial usage can help your health facility target interventions to improve antimicrobial prescribing and monitor outcomes of AMS interventions.
As a contributing hospital, you can not only review your own usage, but also compare your hospital to similarly peered hospitals in a deidentified manner.
You would be joining over 220 Australian hospitals who are submitting their antimicrobial dispensing data to NAUSP.
Antimicrobial surveillance can assist your hospital in meeting the requirements of Standard 3 of the National Safety and Quality Health Service Standards.
Please view the presentation (PDF 319KB) outlining the benefits for your hospital.
Further information
For further information on NAUSP, contact the NAUSP team at Health.NAUSPHelp@sa.gov.au.
Follow us on Twitter