For the menu below, use line-by-line navigation to access expanded sub-menus. The Tab key navigates through main menu items only.
Health Performance Council
The Health Performance Council (HPC) was formed on 1 July 2008 (Health Care Act 2008) as an independent body to review the performance of South Australia's health systems and provide advice to the Minister for Health and Ageing.
The new fifth term of the HPC is now operational, with the appointment of a new Chair effective February 2021 and the appointment of seven Council Members effective June 2021.
Roles
The operation of the new HPC will provide expert, independent and relevant advice about the performance of the SA health system – broadly defined -- to improve health services and the health and wellbeing of all South Australians.
The HPC takes into account the strategic objectives that have been set or adopted within the Government's health portfolios, including the SA Health and Wellbeing Strategy.
In providing advice with respect to the provision of any health services (including proposed services), the HPC seeks to communicate three core aspects of value being:
the net benefit provided by the services, the cost effectiveness of services, and available resources;
the net impact that the adoption of the advice would have on other services, or on the community more generally; and
the value placed on any relevant services by members of the public who use those services.
The HPC is also required under the Act to conduct a four-yearly performance review of the South Australian health system.
For more information, refer to the Health Care Act 2008 and the HPC Terms of Reference.
Framework for the HPC
In terms of aligning the framework for the HPC with the goals of the SA Health and Wellbeing Strategy, four common areas of health system performance can be identified pertaining to access, quality, efficiency and engagement. These span the themes and goals of the HWBS and provide a framework for the HPC's intended work.
Access
A critical issue for patients is access to care, including access to elective procedures and timely access in an emergency. Access measures need to be analysed by geography and characteristics of the patient (e.g. patients from Culturally and Linguistically Diverse backgrounds (CALD), Indigenous patients, people with a disability).
Quality
The HPC seeks to review quality indicators and patient reported outcomes across the health system. Reviews can focus on both the impact on patient outcomes, as well as likely cost implications of unplanned care and other quality measures. The HPC could examine both in-hospital care and out-of-hospital indicators. As with access issues, quality measures should be analysed by geography and characteristics of the patient.
Efficiency
The HPC can seek to assess the efficiency of health services in South Australia, across the three types of efficiency (technical, allocative and dynamic). This would include comparisons of health care in this state versus other states.
Engagement
The Act requires the HPC to advise the Minister on the effectiveness of methods used within the health system to engage communities and individual in improving their health outcomes. Consideration could be given to the effectiveness of existing forms of consumer engagement in the South Australian health system.
Membership
The fifth term membership of the HPC has now been appointed. Board members are:
Professor Stephen Duckett, Chair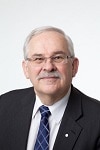 Chair term: 2 February 2021 to 1 February 2025
Membership term: 2 February 2021 to 1 February 2025
Stephen Duckett is Director of the Health Program at Grattan Institute in Melbourne, Emeritus Professor of Health Policy at La Trobe University and is one of two interstate Council members with the Health Performance Council of South Australia. He has held senior health care leadership positions in Australia and Canada, with a reputation for creativity, evidence-based innovation and reform in areas as diverse as hospital funding (introduction of activity-based funding for hospitals) and quality (new systems of measurement and accountability for safety of hospital care).
Stephen is an economist with a Masters and PhD in Health Administration from the University of New South Wales and a higher doctorate, the DSc, awarded on the basis of his scholarly contributions, from the Faculty of Medicine of the same University. He is a Fellow of the Academy of the Social Sciences in Australia, the Australian Academy of Health and Medical Sciences and the Institute of Company Directors.
Professor Judy Searle, Deputy Chair
Membership term: 1 June 2021 to 31 May 2025
Judy's resume demonstrates a diverse range of skills and experiences. She started her career as a medical specialist before moving primarily into leadership and management positions in academe both in Australia and the UK. She then took up the opportunity to expand her experiences more broadly as she moved to senior health advisory positions within Government both Federal and Territory and then to CEO of a national and cross-Tasman professional organisation. Currently, she provides leadership and independent expertise in the health and aged care sectors as a Non-Executive Director with particular skills in governance, risk management and safety and quality. This includes providing governance and financial oversight of a large, complex $1.7B public hospital and health service as the Board's Deputy Chair and Chair of its Safety and Quality Committee. She also provides independent advice on health system performance and medical practitioner regulation at a state government level.
Associate Professor Martin Hensher, Member

Membership term: 1 June 2021 to 31 May 2025
Martin Hensher is Associate Professor of Health Systems Financing and Organisation in Deakin University's Institute for Health Transformation, and Deputy Director of Deakin Health Economics. Associate Professor Hensher has over thirty years' experience in health management, planning and financing in the UK, Australia, Africa, Europe and Central Asia. Martin has worked as a senior policy maker and public servant in South Africa, England and Australia, and has been commissioned to work as an expert for WHO and the World Bank. His areas of expertise include health economics and financing, macroeconomics, health system performance, health planning and public health. His current research includes the economic evaluation of telehealth and digital health initiatives; strategies and interventions to reduce overuse and low value care; minimising the ecological footprint of healthcare; investigating the long-term health consequences of COVID-19; and investigating the evidence for effective preventive interventions by private health insurers.
Dr Diane Watson, Member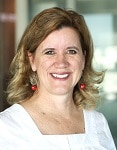 Membership term: 1 June 2021 to 31 May 2025
Dr Diane Watson is the Chief Executive of the Bureau of Health Information in NSW. She has led the establishment of three reporting agencies in Australia that use big data to drive decisions on healthcare provision nationally and locally. Dr Watson was the inaugural Chief Executive Officer of the Victorian Agency for Health Information between 2016 and 2018. She was the inaugural and only Chief Executive of the National Health Performance Authority, established by the Australian Government in 2012 to monitor, and report on, the performance of 1000+ public and private hospitals and 300+ health regions. Dr Watson was the inaugural Chief Executive of the Bureau of Health Information from 2009 to 2012. She has held senior management positions for more than 25 years measuring, monitoring and reporting on the performance of healthcare systems to drive improvements in health, patient care and productivity.
Dr Daniel Tyson, Member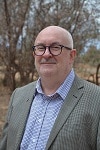 Membership term: 1 June 2021 to 31 May 2025
Dan is chief executive officer (CEO) of Desert Knowledge Australia (DKA) and Managing Director of the Desert Knowledge Research Institute (DKRI) in Alice Springs. These organisations aim to improve the wellbeing of Desert Peoples, support economic development, and work towards environmental sustainability in the desert regions of Australia.
Previously he was CEO of Aboriginal community-controlled Sunrise Health Service Aboriginal Corporation based in Katherine, which provides comprehensive primary health and related services to 4,000 Aboriginal people in a large area immediately south of Arnhem Land. Along with having been a director of the peak body Aboriginal Medical Services Alliance of the NT (AMSANT), and director and vice-chair of Katherine Regional Aboriginal Health and Related Services. Dan continues as an independent Indigenous Member of the AMSANT Research Sub-Committee. He is a member of the Central Region Executive of the Chamber of Commerce, NT, and a board director of the Commonwealth-funded 'Inspiring Australia'
Kae Martin, Member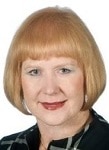 Membership term: 1 June 2021 to 31 May 2025
Kae Martin has worked over 40 years within the health and community services areas and has included roles within clinical, management, policy at health service (rural and metropolitan), regional and corporate levels.
Kae's leadership and management style stems from a philosophy that views the people of the organisation as its greatest asset, tempered by the belief that business and customer services must be effective, efficient and afforded within the parameters and resources available.
Kae has had extensive experience in strategic, capital and clinical service planning for a range of health and community programs across the continuum of care for public and non-government sectors. This has included working with a range of public, private and non-government organisations in the development of specific programs.
Kae has had a strong emphasis on the delivery of patient / resident / consumer centred care. This has included strategically managing and supporting the development of governance systems to support clinical governance processes, community and consumer participation, strategic priority directions, regional policies and procedures and achieving Accreditation through systems such as Corporate EQUiP.
Mohammad Al-Khafaji, Member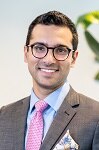 Membership term : 1 June 2021 to 31 May 2025
Mohammad Al-Khafaji is the CEO of the Federation of Ethnic Communities' Councils of Australia (FECCA), the peak national body representing Australians from culturally and linguistically diverse (CALD) backgrounds. Fluent in three languages, Mohammad's personal experiences as a former refugee from Iraq and as a migrant also mean he can uniquely relate to so many issues facing multicultural communities.
In addition to his experience working with numerous multicultural groups and on many community boards, Mohammad has a Bachelor of Software Engineering and worked for several years in the corporate sector. He has also served on the SBS Community Advisory Committee and the Advertising Standards Bureau community panel and is a member of the newly established CALD Health Advisory Group on COVID-19, advising the commonwealth government.
Tanya Lehmann, Member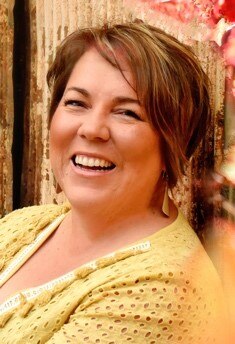 Membership term: 1 June 2021 to 31 May 2025
Tanya has over 23 years' experience leading large scale organisation and systems change within the rural health and aged care sectors in South Australia and nationally. A clinician by background, experienced project manager, executive director, board chair, coach, mentor, trainer and leadership program facilitator. Tanya is a Consultant in her own business, Aurora Meliora Pty Ltd, and as an Associate with CulturAlchemy, Pique Global, LeadersHP and Board Accord. Tanya specialises in culture change, leadership development and strategic alignment.
From 2015 – 2018, as Regional Director of health and aged care services serving a population of over 65,000 people in rural and remote South Australia, Tanya was responsible for the strategic leadership and governance of 12 hospitals (including 11 integrated residential aged care facilities); community aged care, nursing and allied health services; and 2 medical practices. Whilst Regional Director, Tanya also led the development and implementation of an integral Performance Framework for all of country South Australia, which was recognised with an SA Health Award and invitation to peak at an international Wisdom Economies conference in Iceland.
Current reports
Contact
Secretariat functions and analytical support are provided to the HPC by the Health Economics and Analytics Team within the Department for Health and Wellbeing. Please direct all enquiries in the first instance to Trudi Duffield
Email: HealthHealthPerformanceCouncil@sa.gov.au
Phone: (08) 7117 9932.