Breadcrumbs
School Immunisation Program
Protection produced by some vaccines will decline over time and booster doses may be needed to ensure high levels of protection are maintained (for example diphtheria, whooping cough and tetanus). A booster dose given in high school will provide protection over a longer period of time. Also vaccines such as the human papillomavirus (HPV) vaccine are more effective if delivered at a specific age.
Vaccines delivered through the school program are made available at no cost under the National Immunisation Program. Fully trained and qualified vaccination teams visit all high schools in South Australia to deliver the program.
Eligibility
To be eligible to receive free vaccines under the School Immunisation Program, your child must be enrolled in Year 8. Home-schooled children are also eligible to receive the recommended vaccines free.
Vaccines for 2018
Year 8
The Men B Vaccine Herd Immunity Study - B PART OF IT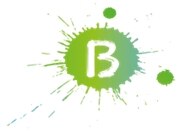 In 2017, Year 10, 11 and 12 students across the state will be eligible to participate in the study if their school signs up and parents and students provide consent. Students enrolled in the study will receive 2 doses of the Bexsero® meningococcal B vaccine and have 2 throat swabs taken.
Schools will be randomly selected into either be in Group A or Group B.
Group A - students will receive the first throat swab and both doses of the vaccine in 2017 and the final throat swab in 2018.
Group B - students will have the first throat swab taken in 2017 and receive both doses of the Bexsero® vaccine and have the final swab in 2018.
B PART OF IT.
More information is available at the B Part of It website.
Missed vaccines
Have you missed any of your School Immunisation Program vaccines? If you have and are under 20 years of age you can receive any missed vaccine for free. See your immunisation provider or doctor for further information.
School Program Immunisation Records
To receive copies of school immunisation records, contact the School Immunisation Program provider (PDF 514KB)
Data collection
The School Immunisation Program is committed to ensuring that all eligible students have been offered the recommended funded vaccines for adolescents.
Each school immunisation service provider submits data to SA Health on the number of students that have been immunised, to measure the success of the state wide program annually.
With parental consent, details of student's immunisations for the HPV vaccine are also submitted to the National HPV Vaccination Program Register. This register collects information of all individuals immunised against HPV to:
evaluate the program nationally
send letters confirming a completed course
advising of an incomplete course requiring further doses.

Further information
For further information on the School Immunisation Program, see the School Immunisation Program: Frequently asked questions page or contact your doctor or immunisation provider.