Breadcrumbs
Lock Community Health and Welfare Centre
For all enquiries: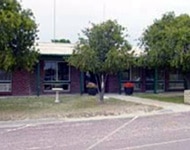 Telephone: (08) 8689 1006
Fax: (08) 8689 1111
For all emergencies phone 000
Street address:
North Terrace Lock South Australia
Postal address:
PO Box 17 Lock SA 5633
The Lock Community Health and Welfare Centre is part of the Eyre and Western Health Services. Our centre promotes the health and wellbeing of the people of Lock and surrounding districts by providing primary health care and health information, assessments and referrals, education in health issues and promoting healthy living.
Accident and emergency
There are no emergency facilities at this site. The nearest emergency facility is located at Wudinna Hospital.
Car parking
There is no disabled parking onsite.
Disabled access
The building is wheelchair accessible and there are toilets for people with disability. Please ask at Reception.
Related information
Related resources