About SA Dental Services
SA Dental Service provides a range of dental services for all children under 18 years and eligible adults at clinics throughout South Australia. We also work in partnership with the University of Adelaide to educate and train many of the state's dental professionals.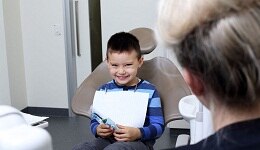 Dental appointment request for children
Keep kids smiling…… make a dental appointment with us.
Adelaide Dental Hospital
The Adelaide Dental Hospital is now located on North Terrace.