Breadcrumbs
SA Pregnancy Record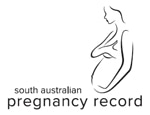 The South Australian Pregnancy Record (SAPR) is available free of charge to all public and private antenatal providers in South Australia.
SAPR, Version 10, January 2018 is now available and all providers are encouraged to place orders for the new version.
When sites receive the new SAPRs the 'expired' SAPRs should be destroyed.
For information on how to use the SAPR please go to our Guidelines for use page.
Contact
To order the South Australian Pregnancy Record contact:
SA Health Distribution Centre
Telephone: (08) 8425 9204
Fax: (08) 8124 4655
E-mail: HealthPSCMSCOCustomerService@sa.gov.au
To discuss medical record issues contact:
Medical Record Advisory Unit
Department for Health and Ageing
PO Box 287 RUNDLE MALL, ADELAIDE SA 5000
Email: medicalrecords@sa.gov.au