Breadcrumbs
Work with MedSTAR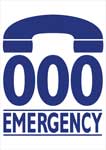 MedSTAR Emergency Retrieval Service is one of the most innovative retrieval services in Australia and provides a single statewide retrieval service.
Our highly experienced and committed team of doctors, paramedics and nurses provide:
consultant level pre-hospital and retrieval care for critically ill and injured adults and children
patient-focused care using innovative workforce models and multiple forms of transport including helicopter, turboprop fixed wing, rapid response road ambulance vehicles, jet air ambulance aircraft and commercial airlines.
Our team members are given the opportunity in non-clinical time to take a leading role in service development, multidisciplinary teaching and training, audit, research and clinical governance processes as part of their professional development.
We offer nationally competitive salary and award conditions including a generous professional development allowance to ensure personal career enhancement is balanced with an enviable quality of life.
A move to SA Health's MedSTAR team will provide you with the 'brilliant blend' you are looking for.
Positions available
Medical
Positions are available for medical registrars / fellows in retrieval medicine for six or twelve month posts specialising in either adult or neonatal/paediatric retrieval.
Positions become available in February and August of each year on the SA Health Careers Website.
Nursing and Paramedic
Positions are currently filled. If a vacancy arises it will be advertised on the SA Health Careers Website.
More about MedSTAR
For more information please go our MedSTAR services page.
Related information