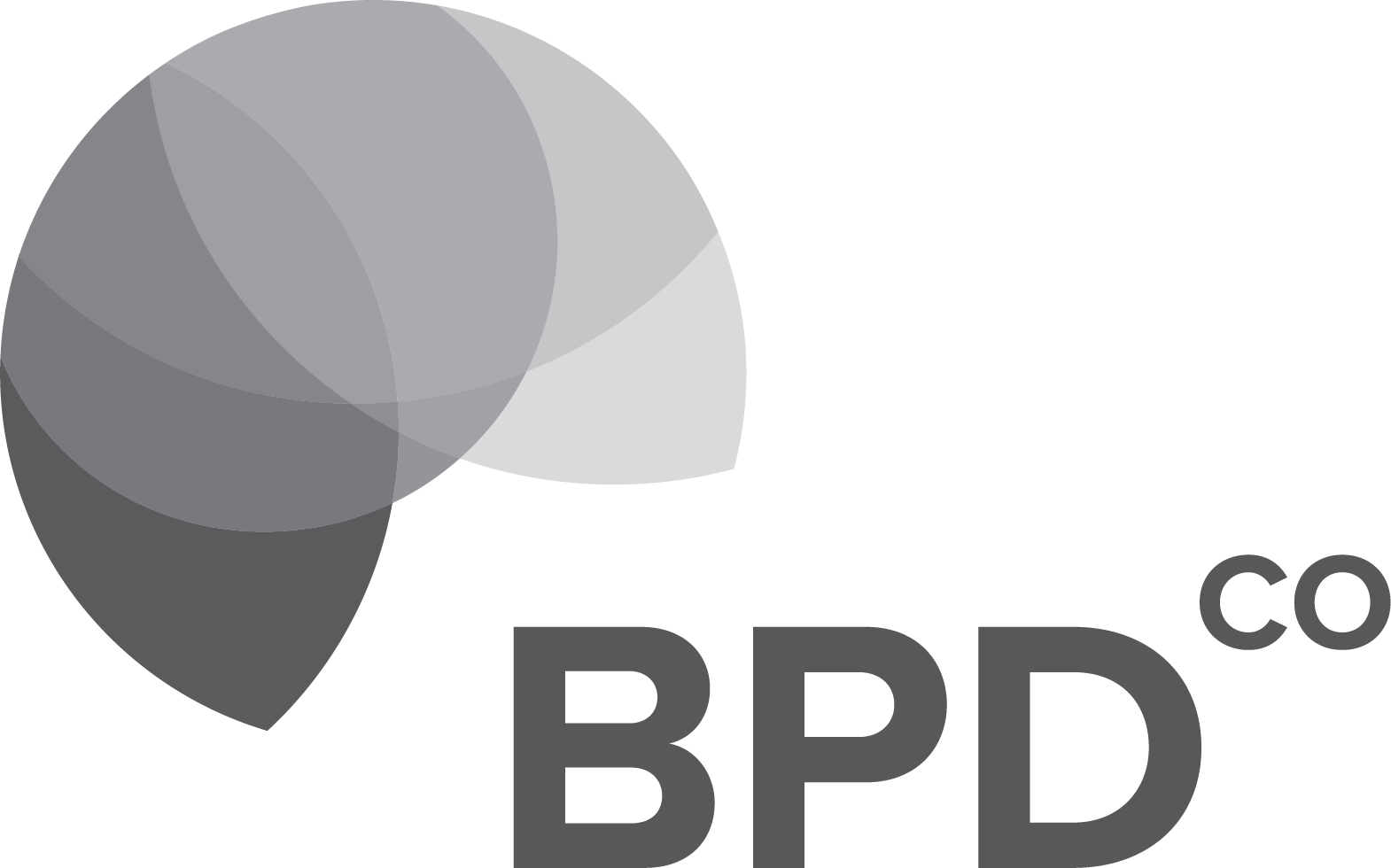 Research and training for Borderline Personality Disorder Collaborative
Professional Development and Training

Borderline Personality Disorder Collaborative (BPD Co) training and professional development program is designed to support capacity and capability building across the South Australian workforce in the provision of hopeful, compassionate, evidence-based, recovery-oriented health care for consumers with BPD or emerging BPD and their carers.
BPD Co offer a range of regular training and learning development opportunities aimed the South Australian mental health workforce and for professionals providing services alongside these mental health services. Our workshops are delivered; either face to face, or online via Microsoft Teams.
BPD Co, where capacity exists, can respond to bespoke service requests for training, please contact the training coordinator to discuss and request a quote.
Training for professionals:
Responding to crises associated with BPD – half day
Foundation Skills for working with people with BPD training – one day
Gold Card SA - brief intervention training – one day
BPD Core Competencies workshop – two days
Good Psychiatric Management for BPD (GPM) – one day
Good Psychiatric Management for Adolescents (GPM-A) – one day
See the 2023 training calendar (PDF 312KB) for details about the workshops, target audience, confirmed dates and link to register.
Information Sessions for professionals:
Introduction to BPD Collaborative – the one-hour online information sessions for professionals provides an introduction to BPD Collaborative and an overview of the Statewide Model of Care for BPD, service options for consumers and carers, and training and research programs. Available monthly and free of charge see the 2023 info-session schedule (PDF 241KB) for dates and to register.
Prices
Prices vary depending on the workshop, see the 2023 training calendar (PDF 312KB) for costs. Please note we aim to keep the charges for training to a minimum using a cost recovery model and for our core programs there is no charge for SA Health staff, for non-SA Health staff, a small fee is charged.
Information sessions and groups for Consumers and Carers:
BPD Co offer a range of peer lead programs for consumers with a lived experience of BPD, for information about the peer group details of upcoming groups please contact duty worker on 08 7425 6500 or e-mail: health.bpdservice@sa.gov.au.
BPD Co offer a range of peer lead carer programs for family, friends and partners who provide support in a voluntary capacity to those experiencing BPD. For details, confirmed dates and to register see the eventbrite carer collection: https://www.eventbrite.com/cc/bpd-co-carer-programs-514409.
Enquiries: (08) 7425 6500 or health.bpdadmin@sa.gov.au.

Research
BPD Co will engage in ongoing quality assurance activities to ensure that services are appropriate, effective and efficient. BPD Co also aims to contribute to the gaps in literature identified by the National Health and Medical Research Council in the Australian Clinical Practice Guideline for the Management of Borderline Personality Disorder. BPD Co will aim to collaborate with consumers, carers, health professionals and academics to engage in high quality research.

Current Research Projects
Assessing the efficacy of a brief parenting intervention for Borderline Personality Disorder
Coming Up for AIR is a 4-week group for Mums, Dads or caregivers of children 0-5yrs, where the parent has symptoms of borderline personality disorder or similar mental health challenges. In partnership with Project AIR Strategy, BPD Co. are researching the efficacy of the group. Participation in the research is voluntary and consent maybe withdrawn at any time without impacting upon access to the group.
Approval for the research has been granted by the CALHN Human Research Ethics Committee approval #13627. For information about the research please contact Project AIR Strategy: cvschie@uow.edu.au or Phone: (02) 4221 3533.
For information on how to access the group visit the BPD Co services page.
GOLD CARD SA Evaluation
Kristy Acres (PhD candidate) from the University of South Australia will be collaborating with BPD Co to evaluate the Gold Card SA (formerly ABiC) intervention as implemented in the Northern Adelaide Local Health Network. Access the Gold Card SA information sheet (PDF 122KB) for more information.
BPD and Sleep Study
Have you ever wondered whether there might be a connection between sleep quality and BPD? If you identify with having BPD, you are warmly invited to participate in a ground-breaking study exploring this question. This online survey will take 10-20 min. This study is being conducted by Spectrum Personality Disorder and Complex Trauma Service. The study has been approved by the Eastern Health Human Research Ethics Committee (LR22-044-88068). BPD and Sleep Study flyer for more information and to find the link to the survey
Get involved

BPD Co aims to involve consumers, carers and health professionals in research relevant to the experience, support and treatment of BPD.
In future, this section of the website will include links to research projects inviting participation from the BPD community. Consumers of our services may also be invited to participate in evaluation and research activities during the course of treatment.
Health professionals and researchers are invited to contact BPD Co by email Health.BPDservice@sa.gov.au to discuss ideas for potential research collaborations, or to alert us to local research items to be considered for inclusion on the website.
Articles and publications
Below is a list of research papers that evaluate or discuss the provision of services for South Australians diagnosed with BPD and their family members:
Acres, K., et al. (2018). Carer perspectives of people diagnosed with borderline personality disorder: A scoping review of emergency care responses. Australasian emergency care, 22, 34-41.
Bartsch, D. R., et al. (2016). Understanding the Experience of Parents with a Diagnosis of Borderline Personality Disorder: Experiences of parents diagnosed with BPD. Australian Psychologist, 51(6), 472-480.
Cammell, P. (2016). Reinterpreting the borderline: Heidegger and the psychoanalytic understanding of borderline personality disorder. Rowman & Littlefield.
Kent, M., Cammell, P. & McMahon, J. (2012). Borderline Personality Disorder: An Overview of Current Delivery of Borderline Personality Disorder Services in the Public Sector across South Australia and a Proposed Way Forward. Government of South Australia (SA Health).
Lawn, S., & McMahon, J. (2015). Experiences of care by Australians with a diagnosis of borderline personality disorder. Journal of psychiatric and mental health nursing, 22(7), 510-521.
Mitchell, R., et al. (2019). Changes in mindfulness facets in a dialectical behaviour therapy skills training group program for borderline personality disorder. Journal of clinical psychology. DOI: 10.1002/jclp.22744.
Ring, D., & Lawn. S. Stigma Perpetuation at the Interface of Mental Health Care: A Review to Compare Patient and Clinician Perspectives of Stigma and Borderline Personality Disorder. Journal of Mental Health, DOI: 10.1080/09638237.2019.1581337.
Sved Williams, A. E., C. Yelland, S. Hollamby, M. Wigley, and P. Aylward. (2018). A New Therapeutic Group to Help Women with Borderline Personality Disorder and Their Infants. Psychiatry Practice, 24(5), 331-40.
Williams, Sarah E., Margaret D. Hartstone, and Linley A. Denson (2010). Dialectical Behavioural Therapy and Borderline Personality Disorder: Effects on Service Utilisation and Self-Reported Symptoms. Behaviour change, 27(4), 251-264.
Review papers
Below is a list of review papers which explore treatments for people with a diagnosis of BPD:
Bateman, A. W., Gunderson, J., & Mulder, R. (2015). Treatment of personality disorder. The Lancet, 385(9969), 735-743.
Choi-Kain, L. W., et al. (2017). What Works in the Treatment of Borderline Personality Disorder. Current Behavioral Neuroscience Reports, 4(1), 21-30.
Grenyer, B. F., Ng, F. Y., Townsend, M. L., & Rao, S. (2017). Personality disorder: A mental health priority area. Australian & New Zealand Journal of Psychiatry, 51(9), 872-875.
Grenyer B.F. (2018). Treatment of personality disorder using a whole of service stepped care approach: A cluster randomized controlled trial. Plos one, Nov, 1/13 – 12/13
Laporte, L., Paris, J., Bergevin, T., Fraser, R., & Cardin, J. F. (2018). Clinical outcomes of a stepped care program for borderline personality disorder. Personality and Mental Health, 12(3), 252-264.
Meuldijk, D., McCarthy, A., Bourke, M. E., & Grenyer, B. F. (2017). The value of psychological treatment for borderline personality disorder: Systematic review and cost offset analysis of economic evaluations. PloS one, 12(3), e0171592
National Health and Medical Research Council (2012) Clinical Practice Guideline for the management of Borderline Personality Disorder. Melbourne: National Health and Medical Research Council.
Paris J, 2013. Stepped care: an alternative to routine extended treatment for patients with borderline personality disorder. Psychiatric services, 64(19), 1035-1037
Weinberg, I., Ronningstam, E., Goldblatt, M. J., Schechter, M., & Maltsberger, J. T. (2011). Common factors in empirically supported treatments of borderline personality disorder. Current psychiatry reports, 13(1), 60-68.
Zanarini, M. C., Frankenburg, F. R., Reich, D. B., & Fitzmaurice, G. (2012). Attainment and stability of sustained symptomatic remission and recovery among patients with borderline personality disorder and axis II comparison subjects: a 16-year prospective follow-up study. American Journal of Psychiatry, 169(5), 476-483.