Breadcrumbs
About SAAS MedSTAR
MedSTAR is SA Ambulance Service's unique 24-hour emergency medical retrieval service. It provides South Australians with the highest level of emergency medical patient care, treatment and transport from any location in the State to the most appropriate medical facility.
SA Ambulance Service provides a one-call service which coordinates patients' medical care, transport and retrieval.
Our vision, mission and values
Our vision is to provide world leading emergency retrieval medicine with a mission to provide patient-focused emergency retrieval medicine ...
at the right time
at the right place
for the right cost
... supported by a framework of research, education and quality.
Core values
Safety
Team integration
Active innovation
Responsiveness.
Purpose
Our purpose as a one-call service coordinating medical care, transport and retrieval of patients is to provide:
specialist consultant delivered medical retrieval advice 24 hours, 7 days a week
rapid clinical response for patients who need critical care and transport
specialised rapid transport between hospitals for the critically ill and injured
rapid response for pre-hospital trauma care
specially trained teams that provide emergency transport and care for children from birth to 16 years of age and obstetric emergencies
specialist escorted back transfers
support in medical and surgical emergencies and disaster preparedness and response anywhere in the State
national and international aeromedical retrievals and repatriation
support to South Australian health practitioners.
Retrieval model
We have adopted a model with a core group of highly trained doctors, nurses and intensive care paramedics who perform and coordinate retrieval activities.
Modes of transport and retrieval
SAAS MedSTAR uses three main modes of transport:
fixed wing planes
helicopters
road ambulances.
Other modes are used when necessary.
MedSTAR workforce
MedSTAR has seven different groups of clinical staff: Retrieval Paramedics, Clinical Practice Consultants (nurses), Retrieval Practitioners (Paramedic and Nurse), Consultants, Fellows and Registrars. In addition, MedSTAR employs non clinical, operational support staff.
The six-monthly rotation of medical registrars means that MedSTAR's workforce is constantly changing. This contributes to participants' professional development, regularly refreshes MedSTAR's knowledge and skills base and promulgates retrieval information to the wider medical community.
Crew/team
Generally, a MedSTAR retrieval team comprises a doctor with a paramedic or nurse for general retrievals and a doctor and nurse for MedSTAR Kids retrievals. There are a limited number of single responder retrievals.
MedSTAR rosters allow for some retrieval shifts to be "buddy shifts" where a consultant attends with a registrar for training purposes.
Stakeholders
MedSTAR works with stakeholder groups to ensure staff who provide the service to South Australians represent relevant professional groups, including:
Neonatal and Paediatric Advisory group
Royal Adelaide Hospital (RAH), Flinders Medical Centre (FMC) and Women's and Children's Hospital (WCH) Trauma committees
State Rescue Helicopter Service Operations Committee
Royal Flying Doctor Service (RFDS)
Australian Medical Assistance Team (AUSMAT)
Obstetric Advisory Group
Australasian College for Emergency Medicine (ACEM)
College of Intensive Care Medicine (CICM)
Australian and New Zealand College of Anaesthetists (ANZCA)
Royal Australasian College of Physicians (FRACP).
Research
A research base underpins all our activities. Our staff have published numerous research articles in scientific peer-reviewed and general interest medical journals related to aero-medical transport and critical care retrieval.
Statistics
In 2012-13, MedSTAR used air transport in almost 50% of missions, down from 53% in 2011-12. Of these air missions, helicopters accounted for 47%, RFDS fixed wing planes 46%, chartered jet 4% and commercial jet 2%.
During 2012-13, the MedSTAR coordination centre provided 3806 consults to health professionals across South Australia, of which 2309 led to retrievals. Consult numbers have increased slightly from last year (3689).
In early 2013, MedSTAR assumed responsibility for clinical coordination of RFDS Inter-hospital Transfers (IHT), and with the inclusion of 2214 of these, the total number of consults was 6020 for the year.
Awards
2010 SA Health Awards
Finalist - Minister's Innovation Award
Finalist - Research/Education in Patient/Consumer Safety
2012 Aeromedical Simulation Cup winner. Aeromedical Society of Australasia and Flight Nurses Australia 24th Scientific Meeting, Cairns
2013 SA Health Awards
Finalist - Minister's Innovation Award
Working with MedSTAR
If you would like to work with us go to our Work with MedSTAR page.
More about MedSTAR
For more about us please go our MedSTAR services page.
Contact
Emergencies
For emergencies 24-hours, 7 days a week phone 000.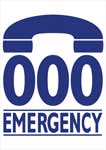 Health professionals' advice line
Health professionals can access specialist advice and MedSTAR Emergency Medical Retrieval services and organise urgent inter-hospital transfers by calling 13STAR (13 78 27).
MedSTAR administration
Telephone: (08) 8150 3400
Fax: (08) 8353 4956
Postal address: PO Box 96 Export Park SA 5950
Email: medstar@health.sa.gov.au
Administration office hours: Monday to Friday 8.30 am to 5.00 pm
Locations
Coordination: 216 Greenhill Road, Eastwood South Australia
Management and Operations Base: 2 Sir Reginald Ansett Drive Adelaide Airport South Australia