Breadcrumbs
SA Health Aboriginal Health Policy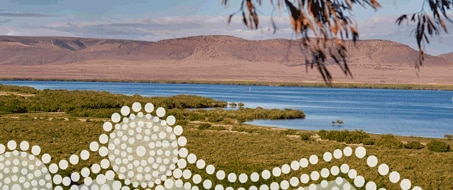 SA Health aims to deliver a comprehensive and sustainable health system that ensures healthier, longer and better lives for South Australians.
The SA Health Aboriginal Health Policy (PDF 104KB) demonstrates SA Health's commitment to improving Aboriginal health and wellbeing.
The policy outlines 11 main principles to achieve this outcome
respect for culture
reconciliation
a holistic approach
promoting good health
health sector responsibility
support for the Aboriginal community controlled health care sector
working together
localised decision making
developing the capacity and resources of health services and communities
accessible and equitable health services
accountability for effective health services provision and improved health outcomes.
These principles must form the basis of all policy and service delivery throughout SA Health, including the policies and activities of government funded services.
Cultural Respect Framework
The SA Health Aboriginal Cultural Respect Framework (PDF 1444KB) is an overarching implementation plan which forms the basis for the way our health policies and health services respond to Aboriginal people in South Australia. The Framework has four key result areas - policy and program development, services reform, workforce development and reform and monitoring and evaluation.
Statement of Reconciliation
The Statement of Reconciliation (PDF 223KB) reaffirms SA Health's commitment to reconciliation and will work towards
"A united Australia which respects this land of ours, values the Aboriginal and Torres Strait Islander heritage and provides justice and equity for all"
- Vision of the Council of Aboriginal Reconciliation, 1997.
The Reconciliation Action Plan 2008-2010 (PDF 57KB) highlights the initiatives underway in SA Health that demonstrate our commitment to fulfilling the spirit of our Reconciliation Statement'.
Aboriginal Employment Policy
The SA Health Aboriginal Employment Policy (PDF 52KB) demonstrates a commitment to increasing Aboriginal employment and development within the Department of Health and across all regions of SA Health.
SA Health Aboriginal Workforce Reform Strategy
The SA Health Aboriginal Workforce Reform Strategy 2009-2013 (PDF 503KB) outlines six objectives which inform SA Health of the key areas for action in relation to Aboriginal employment and workforce development.