Breadcrumbs
Aboriginal health services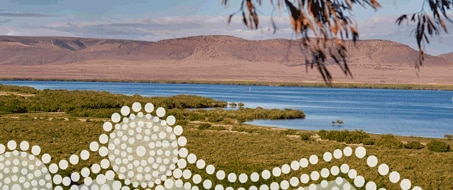 SA Health is committed to improving the health outcomes of Aboriginal people in South Australia.
Aboriginal people experience poorer health and greater exposure to risk factors than other South Australians.
SA Health is working to address this inequality by ensuring mainstream health services are more responsive to the needs of Aboriginal people.
Our Aboriginal health services work together with local communities to offer:
health screening tests
chronic disease management
illness prevention
counselling
healthy lifestyle advice
adult and child health checks
health care plans
referrals.
They also assist other health workers in understanding the needs and culture of the Aboriginal community.
Providing greater access to Aboriginal health services will make a long term improvement to the health and wellbeing of South Australia's Aboriginal people.
Aboriginal health or community service near you
To find an Aboriginal health or community service near you please select the appropriate region and follow the links for more information.
Health care is also available from your local hospitals and health services or GP Plus centres.
If you cannot find a service near you please visit the National Health Services Directory and search for your location.
(ACCHS) means Aboriginal Community Controlled Health Service.
Related information
Related resources