Breadcrumbs
Aboriginal Workforce Reform Strategy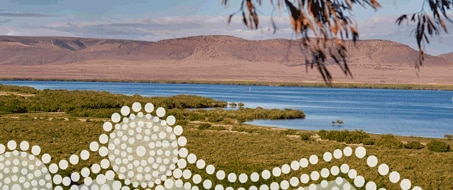 The SA Health Aboriginal Workforce Reform Strategy 2009-2013 (PDF 503KB) was developed as a partnership between the Department of Health, through the Aboriginal Health Division and the Aboriginal community.
It identifies areas in which SA Health has a responsibility to implement national strategies and commits the health portfolio to achieving the strategic goals that lead to improved Aboriginal health and wellbeing.
This strategy also defines the roles of key stakeholders, including the Aboriginal Health Division, who will provide the necessary strategic advice, monitoring and reporting role in this reform process.
The strategy outlines six objectives which inform SA Health of the key areas for action in relation to Aboriginal employment and workforce development.
The six objectives are:
systematic reform
engagement
attraction and recruitment
retention
Aboriginal leadership and development
monitoring and reporting.